At Drive My Way, I oversaw and managed the company's marketing practice, including a high-performing team of marketing specialists. Areas of specialty and management include:
Digital marketing strategy driven by inbound marketing principles
Web design, development, and management using WordPress
CRM and marketing automation using HubSpot
Social media execution and strategy using LinkedIn, Twitter, Facebook, and Instagram
Digital advertising using Google Ads, Facebook, Instagram, LinkedIn, and more
Marketing analytics and reporting using Google Analytics and HubSpot
Content marketing and SEO using HubSpot and WordPress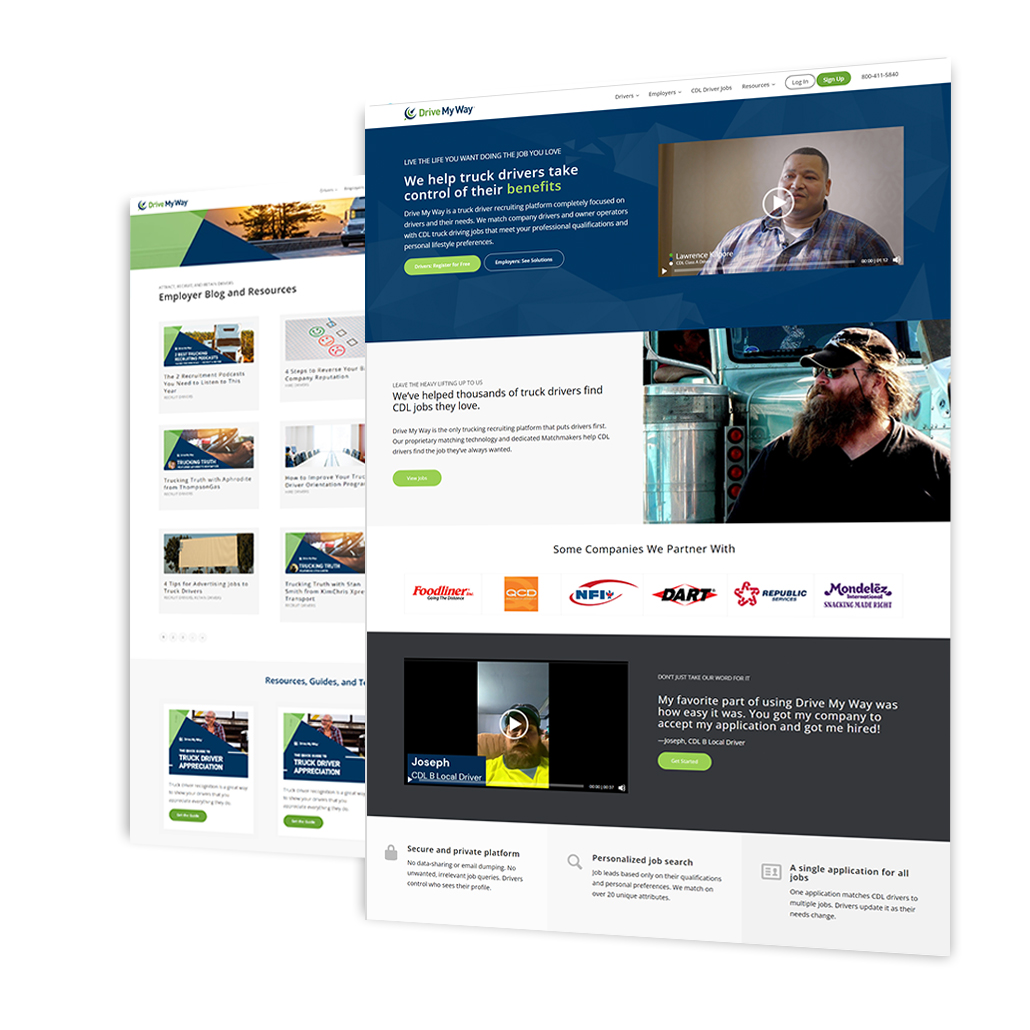 I designed the user experience and user interface concepts for a new driver qualification process.
Once I designed the initial concepts, we organized user test groups to provide feedback on the design, questions, and process flow of the mockups. I then applied feedback we collected from the users to improve the designs further.