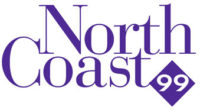 While working at ERC, I rebranded NorthCoast 99, which is an annual award given to the 99 best places to work in Northeast Ohio. During the rebrand, I created a style guide, updated printed materials, redesigned reports, and an updated, custom website.
The goal of the rebrand was to create more excitement around the program through using bright colors, playful typography, dynamic imagery, and progressive design. To relate back to the diamond in the NorthCoast 99 logo, I created an angular pattern that represented the energy of the brand.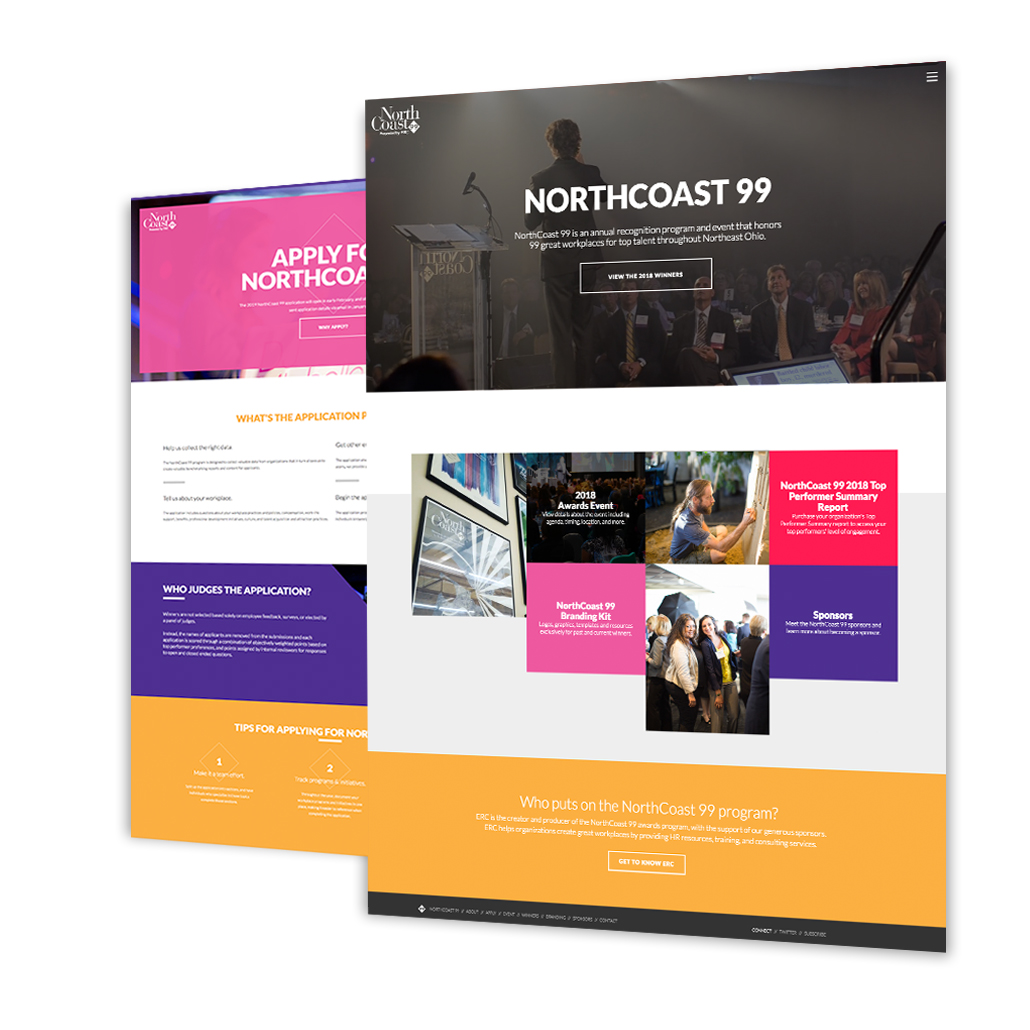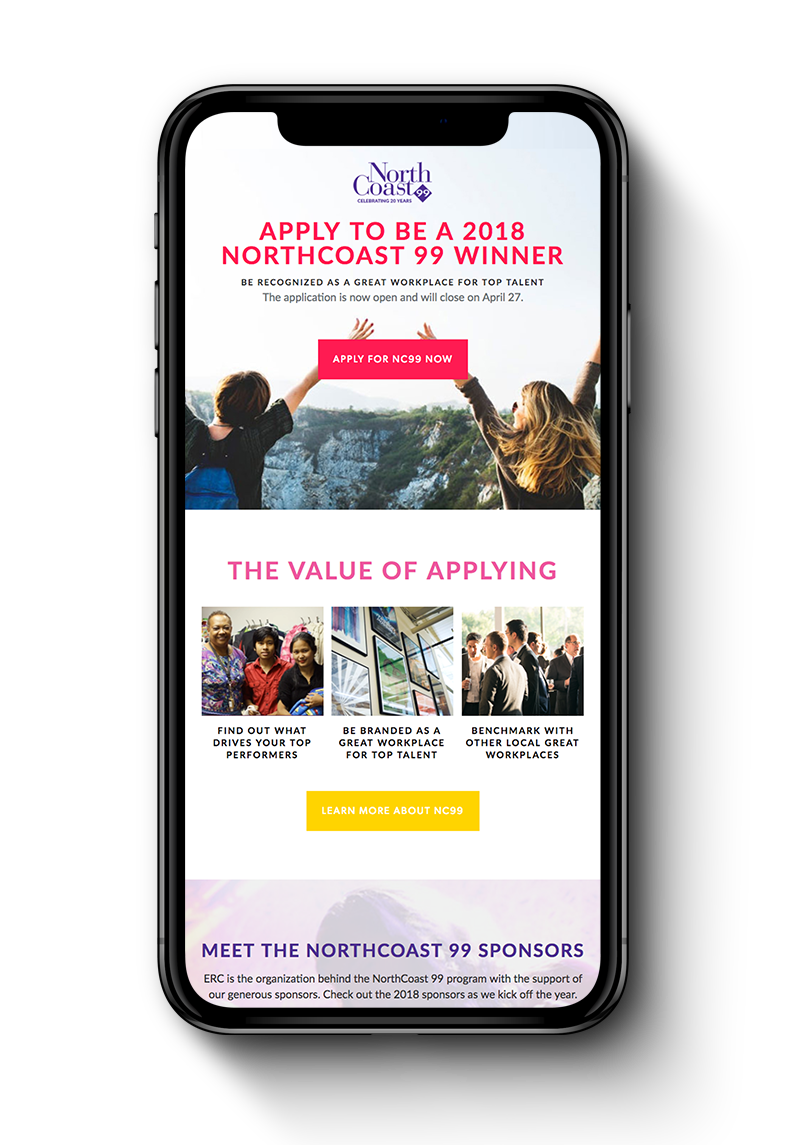 This email was sent to NorthCoast 99 subscribers announcing the launch of the 2018 application.The email was sent to 1,500 subscribers and had a 30% open rate, a 11% click rate, and a 9% conversion rate, which resulted in $12,000 of revenue for ERC.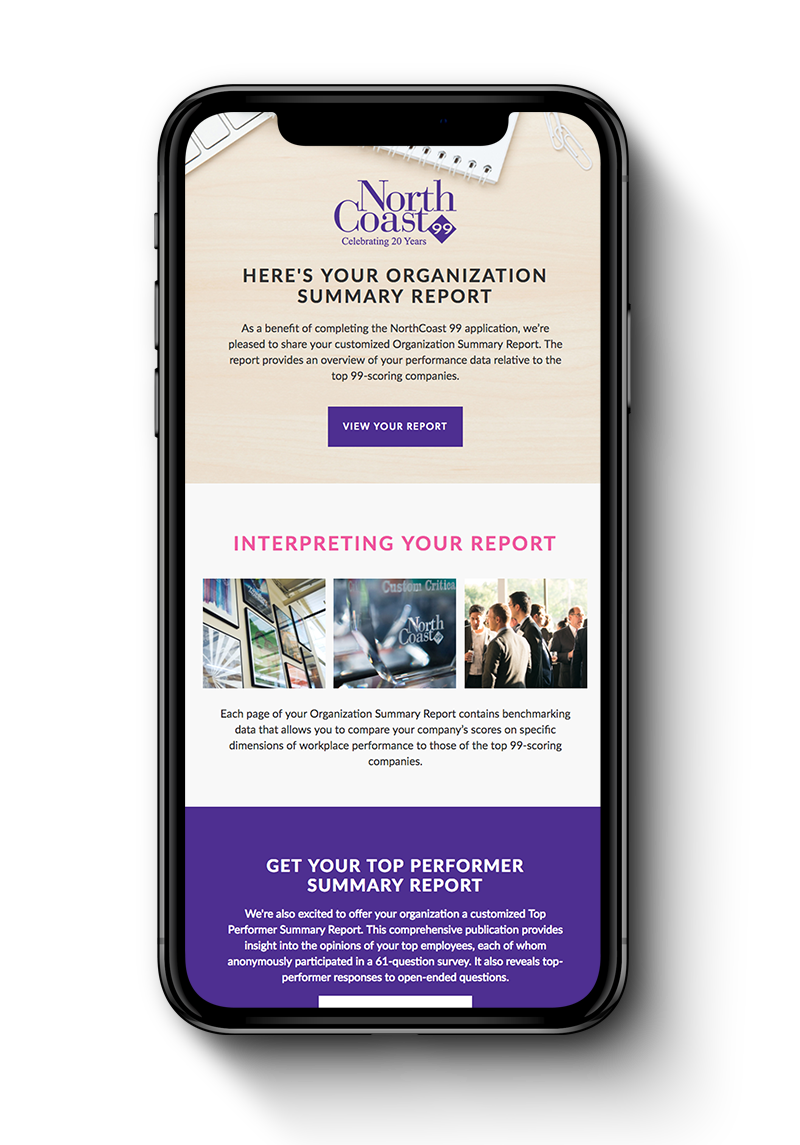 This email was sent to NorthCoast 99 subscribers delivering their organization's application summary report. The email was sent to over 1,200 individuals, had a 40% open rate, and had a 7% click rate. Each report link was populated through the use of dynamic content.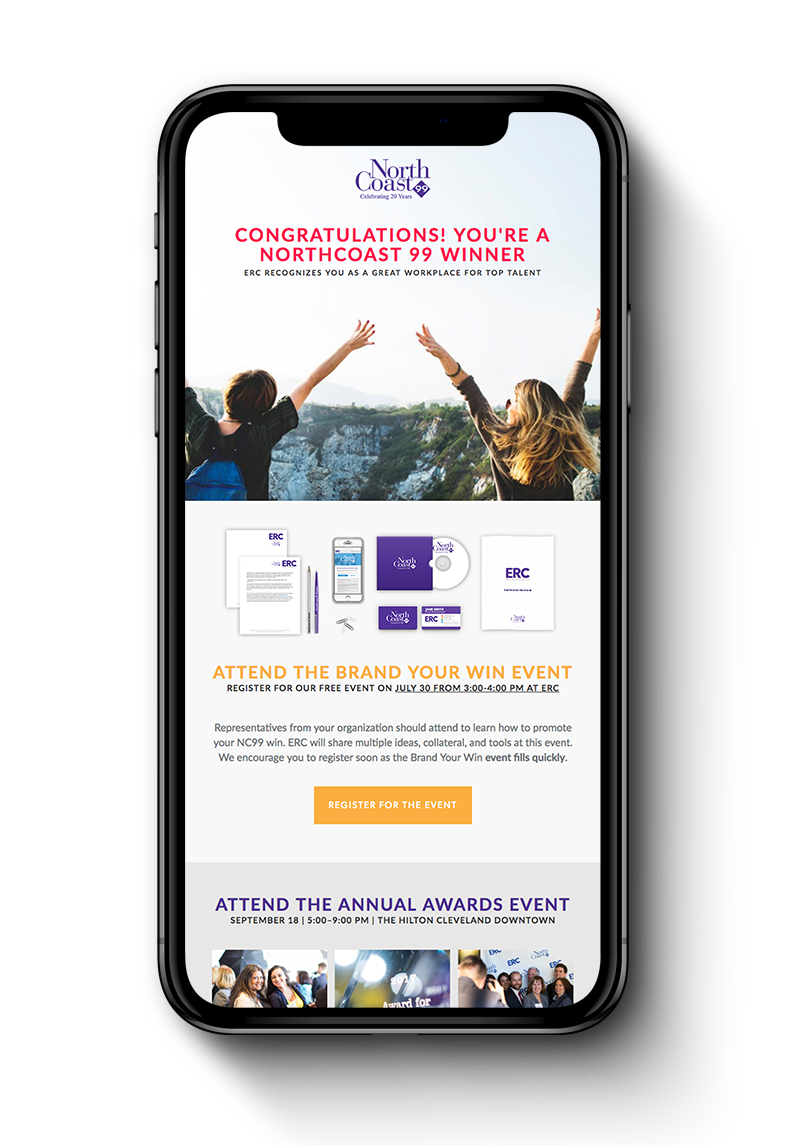 This email was sent to NorthCoast 99 subscribers announcing their 2018 win.The email was sent to 300 individuals at 99 winning organizations, had a 55% open rate, and had a 19% click rate. The email also resulted in over 70 people registering for a branding your win event.
NorthCoast 99 Event Design
In addition to rebranding NorthCoast 99, I also had the pleasure of designing the event collateral for the 2016 and 2018 awards event with over 800 attendees. Each year the NorthCoast 99 committee chooses a unique theme for the event, which represents the overall trend of the application data.
The theme in 2016 was legacy. I designed a man in motion, made up of many shapes. This represented that someone's legacy is continuous, progressive, and collective of a lifetime of events.
The theme in 2018 was roaring 20s, marking the 20th year of the NorthCoast 99 program. I designed a Gatsby-inspired poster that included modernized Art Deco elements.
Kerry is a brave and fearless creator. Time and time again I've watched her tackling audacious projects that extended far beyond her title. Kerry never shies away from taking a long, hard, look at organizational systems and data before gracefully shaping processes to align with bigger organizational goals. With a unique gift to bridge the gap between planning and performing, Kerry's able to craft a long term vision in the murkiest of water.
Kerry is the full package. Not only is she a highly-skilled designer, she approaches design the same way she approaches all aspects of business, strategically and systematically. She is smart, analytical, and organized. Kerry is able to execute extremely complex projects while remaining agile, and always keeping the business objectives at the forefront. She seamlessly possesses a unique blend of creativity and sensibility. From my experience of working with her at ERC, Kerry is a phenomenal teammate and an asset to any organization lucky enough to have her!