I am the Head of Creative Marketing at Buckle, a digital financial services company providing insurance for the gig industry. In my role I oversee and manage all creative collateral, design direction, and actively contribute to our performance marketing strategy. Key accomplishments include:
Conduct creative audit of Buckle brand across all forms of media. Share and execute recommendations
Scope, research, and launch a digital asset management platform to organize creative assets
Manage and execute all phases of creative development work from concept to design to completion
Oversee development of creative infrastructure including asset database, brand, and messaging
Optimize the creative used for A/B testing ads and landing pages: increased conversions by 50%
Manage external agency and freelance designers used for select creative projects
Collaborate with the product team to design the UX/UI for new personal insurance product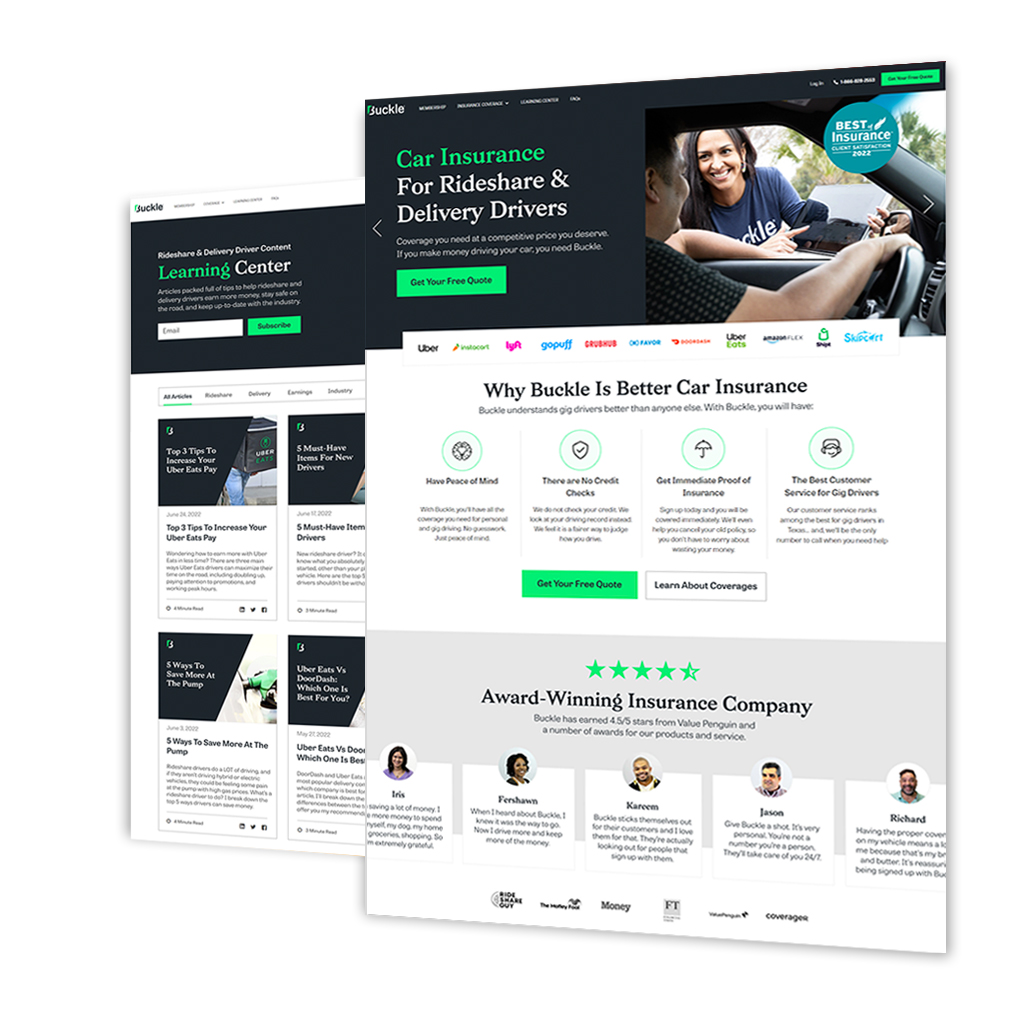 I conducted a brand audit of all creative assets including brand, website, social media, email, digital, and print collateral. I then used my findings from the audit to refresh the Buckle brand, starting with the assets that make the most financial impact.
Digital Advertising Campaigns
With the findings from the creative audit, I started running A/B tests on digital advertising and website landing pages with the new creative. The new creative increased conversions by 50% on Facebook and Google. I used these insights to apply the new creative across all digital assets.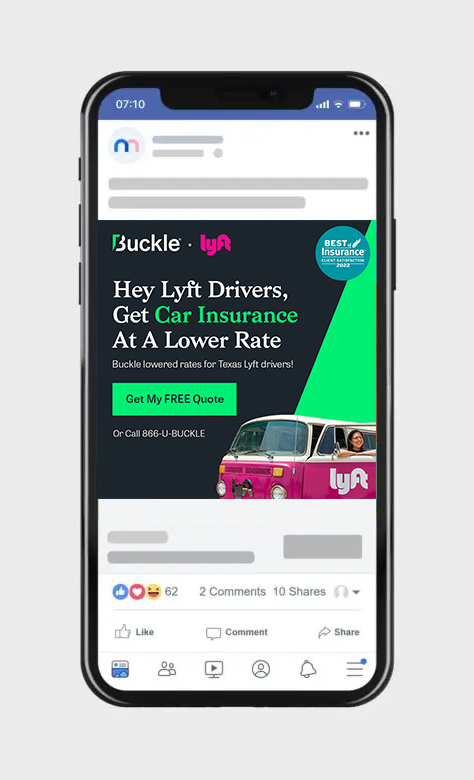 Digital Advertisement for Lyft Drivers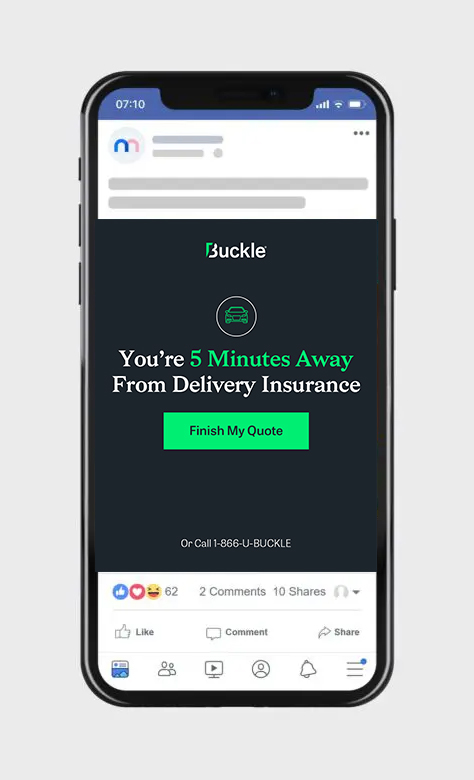 Abandoned Cart Advertisement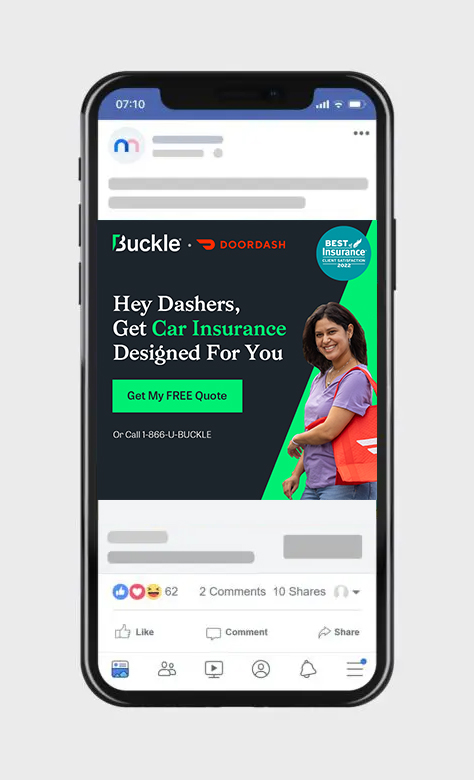 Digital Advertisement for DoorDash Drivers
Internal Collateral Design
In addition to external creative, I also rebranded all internal assets, in collaboration with the Chief People Officer. Buckle has various office locations, and I designed posters that reflect the new brand, core values, mission, and vision.
Kerry is one of the most talented creative & marketing leaders that I've had the pleasure to work with across my time at startups and large corporations like Disney. Importantly, Kerry is an outstanding strategist, collaborator, and ultimately executor who gets things done. As the creative marketing head at Buckle, Kerry led the development and testing of all our brand assets, advertising, and creative that drove dramatic conversion improvements. Teammates find Kerry's positive, "can do" attitude to be productive and inspiring. Any organization would be lucky to have Kerry and the amazing results she will drive!