While working at Buckle, I initiated, managed, and executed the design of a style guide for Gateway Insurance Company, a company owned by Buckle. The goal of the style guide was to improve brand consistency and serve as a base for future collaboration.
After publishing the style guide, I applied the design to a website redesign. Gateway Insurance Company was purchased to manage the insurance claims for Buckle and additional managing general agents. Insurance customers would come to Gateway's website to submit a claim, but the process was different based on each referring company. My goal with the website redesign was to simplify the user experience and clearly explain action to take to submit a claim to reduce stress.
I also designed the user experience for the claim process. Originally, customers downloaded a PDF, completed it, and emailed it back to Gateway to submit a claim. I wanted to simplify this process, so I designed a form on the website, grouping information together, and making the process to complete it straight-forward.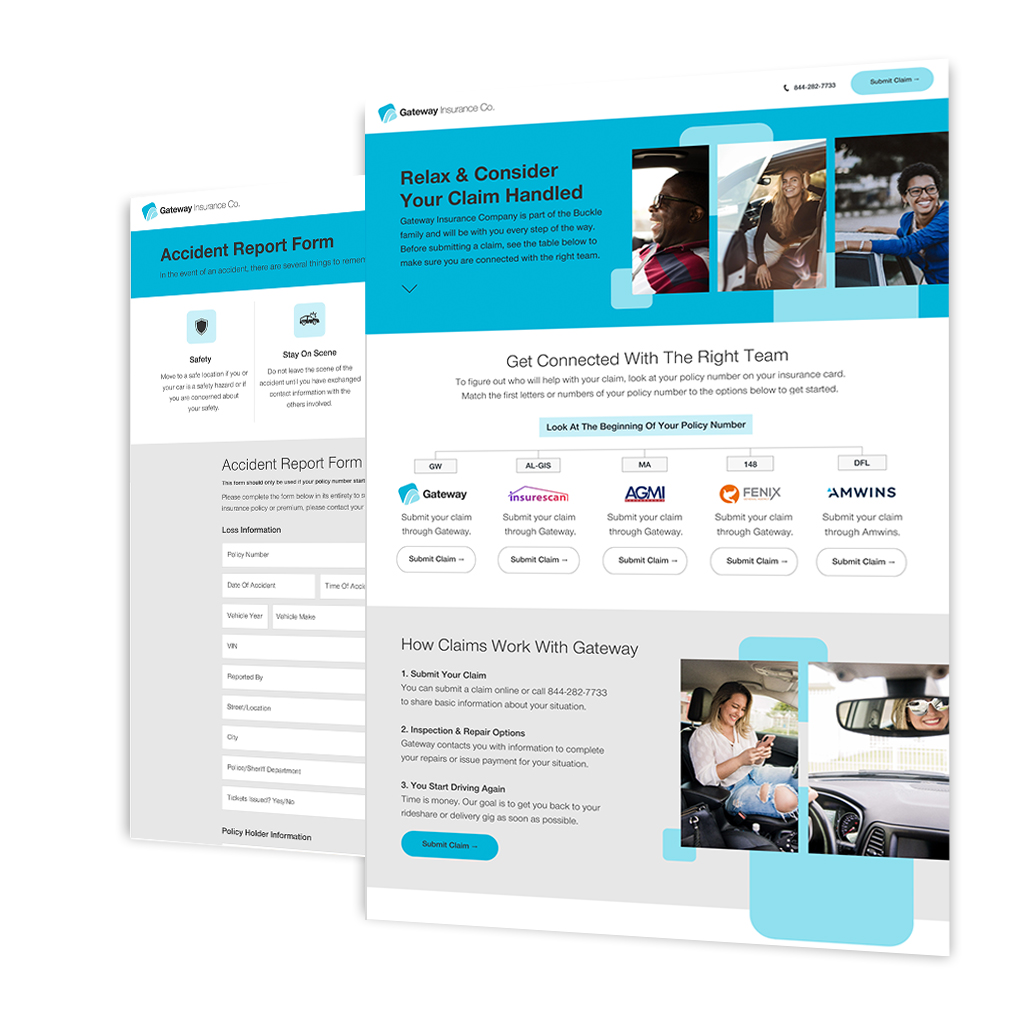 I created brand guidelines that incorporated a color palette, typography rules, imagery, and design elements for Gateway Insurance Company.
Kerry is one of the most talented creative & marketing leaders that I've had the pleasure to work with across my time at startups and large corporations like Disney. Importantly, Kerry is an outstanding strategist, collaborator, and ultimately executor who gets things done. As the creative marketing head at Buckle, Kerry led the development and testing of all our brand assets, advertising, and creative that drove dramatic conversion improvements. Teammates find Kerry's positive, "can do" attitude to be productive and inspiring. Any organization would be lucky to have Kerry and the amazing results she will drive!
Kerry was a pleasure to work with at Buckle. She balanced a sense of urgency with quality output, all wrapped in a positive and pleasant disposition. I highly recommend Kerry based on my experience working with her the past year. You won't be disappointed.